On October 20, 2020, led by Vice Mayor Xu Huamao and accompanied by leaders from Development Zone and Municipal Environmental Protection Bureau, nearly 200 entrepreneurs and principals of magnesium industry in Dashiqiao City came to our company for observation and study. The observation group arrived at our company at 9:10.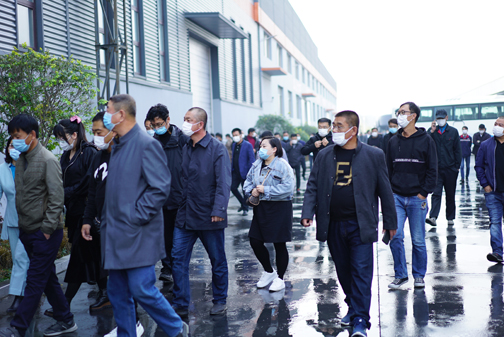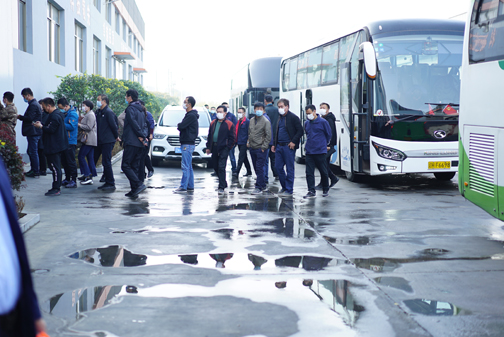 The entrepreneur team visited the company to observe and learn
During the 1-hour observation and learning time, Vice Mayor Xu led the entrepreneurs to observe the crushing, Lemun and supporting dust removal equipment of the raw material workshop, dust removal and exhaust system of the mixing building and the mixing building, dust removal facilities of the hydraulic press and press in the molding workshop, and dust purification facilities of the drying kiln in the finished product workshop. During the observation and learning process, Ha Qiang, the chairman of the company, accompanied by Lv Wei, the general manager, who explained the whole process.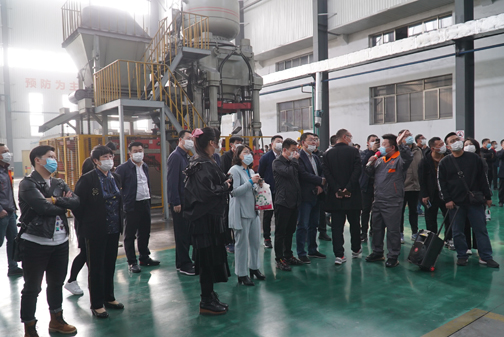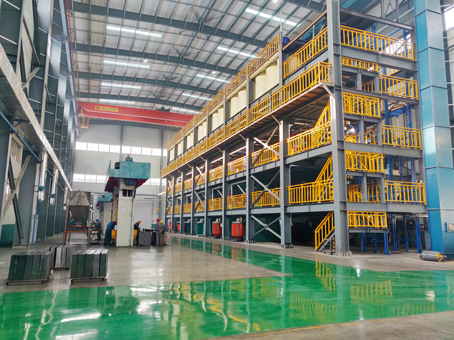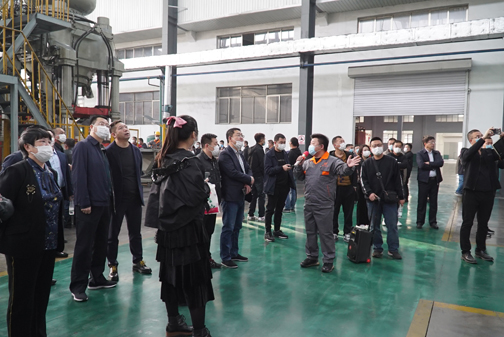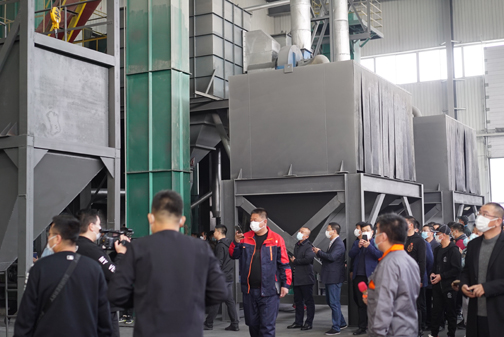 General manager Lv Wei explains the scene
The purpose of this observation and study is to further promote the comprehensive renovation of the magnesium industry in our city and improve the overall environmental level of enterprises in the magnesium industry. The municipal Party committee and the municipal government organize the entrepreneurs of the magnesium industry in the city to visit and study benchmark enterprises in the region. The entrepreneurs compare the tables and find the gaps, so as to correct the size problems and transform the corporate surface. To enhance the overall level of magnesium industry development in our city to establish a target - oriented.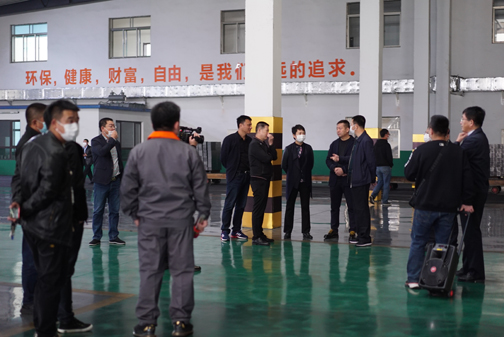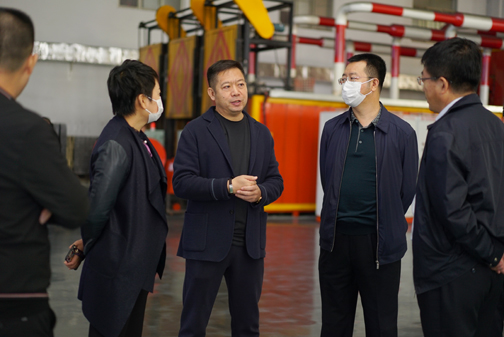 City, district leaders, environmental protection bureau leaders and the chairman of the close conversation

City, district leaders, municipal environmental protection bureau leaders of my company's investment and management of environmental protection equipment and facilities to give a high degree of recognition, encourage enterprises to continue to maintain the image of environmental protection benchmarks for the city's magnesium industry to set a good example.